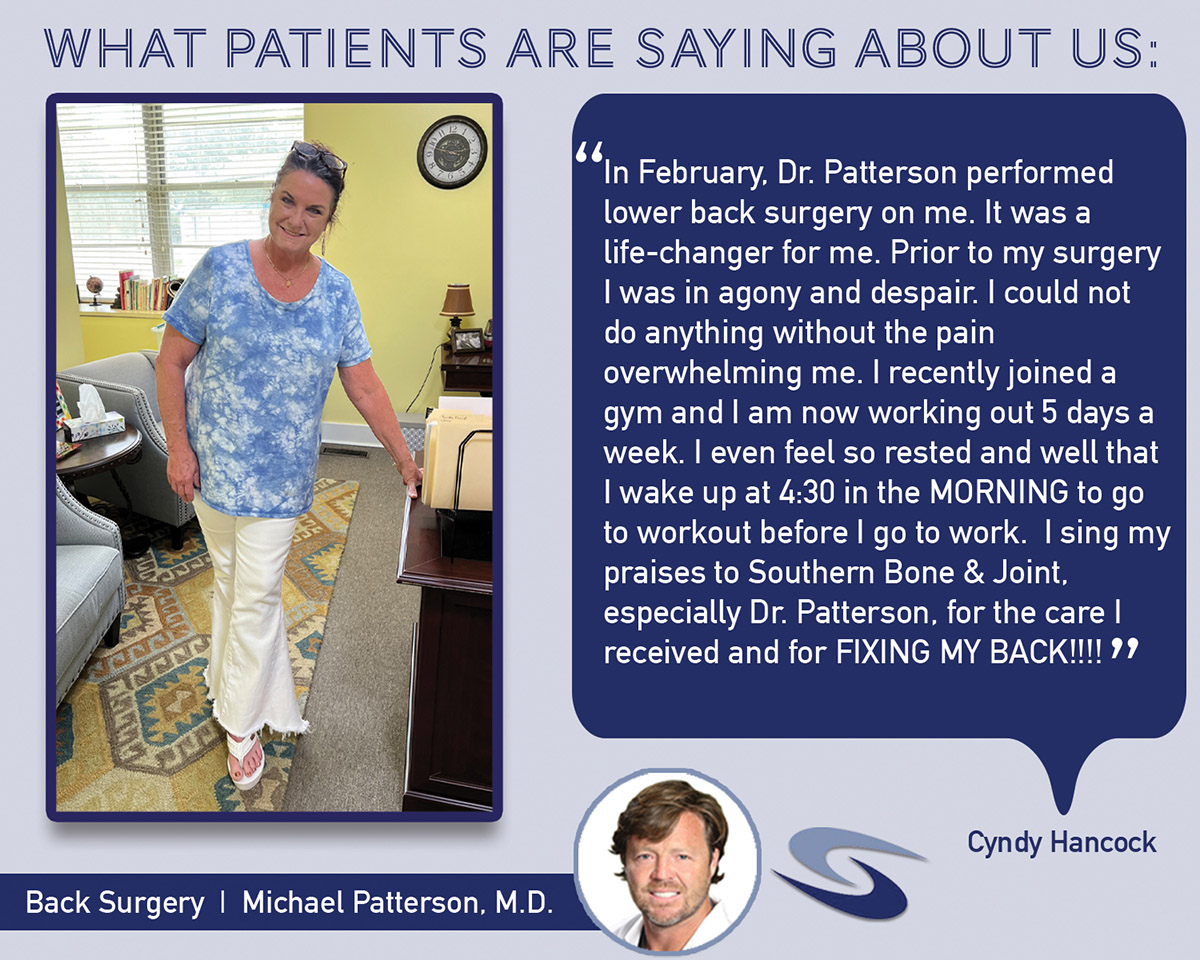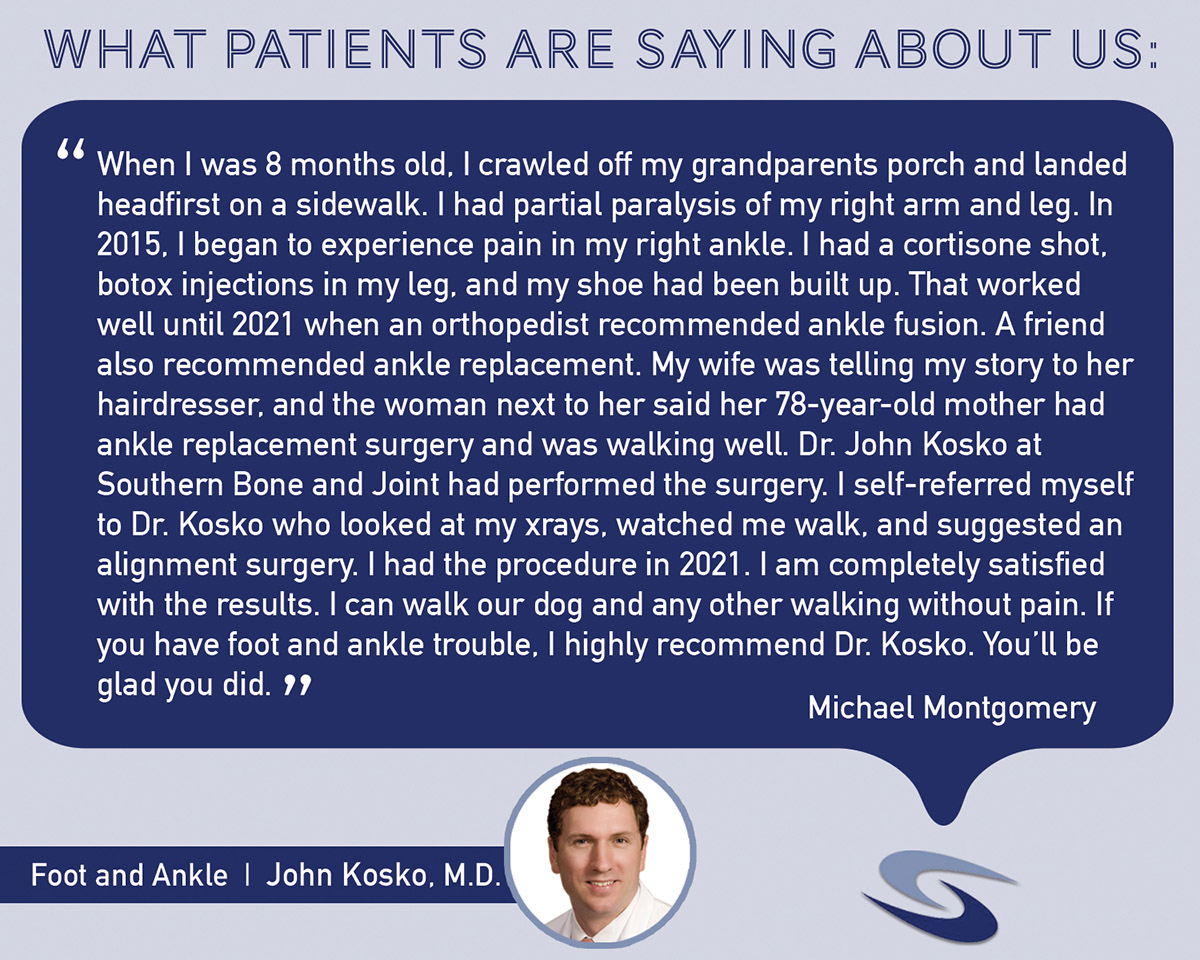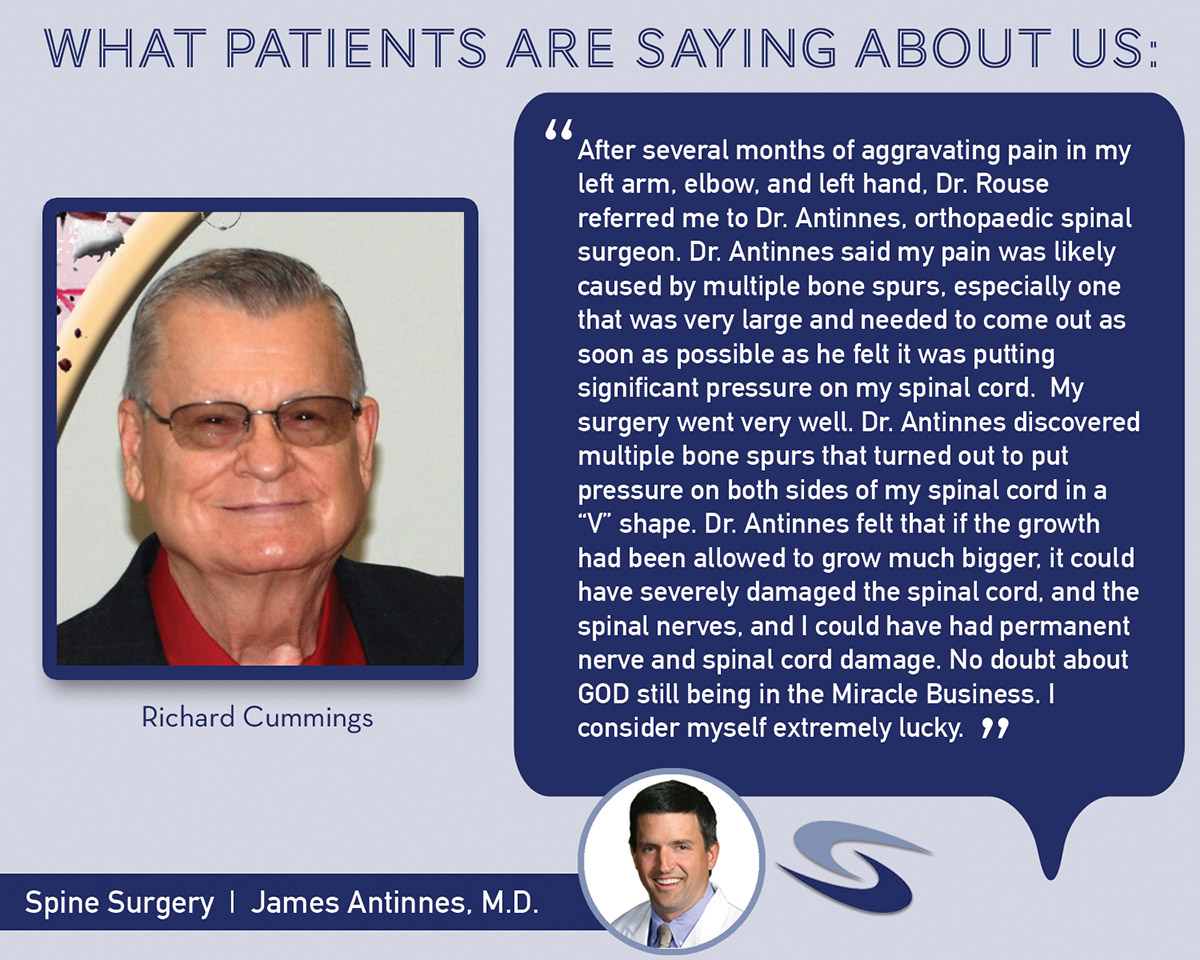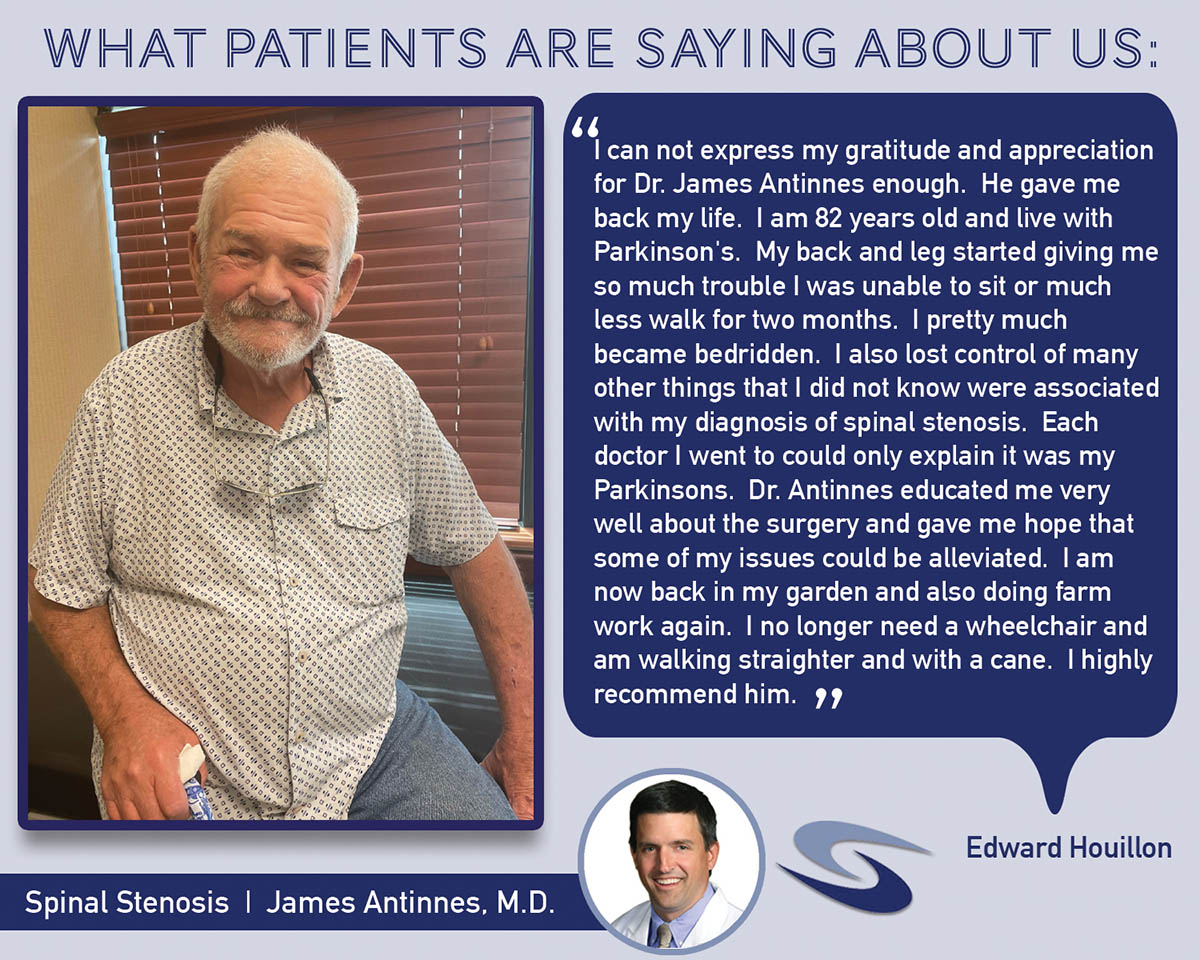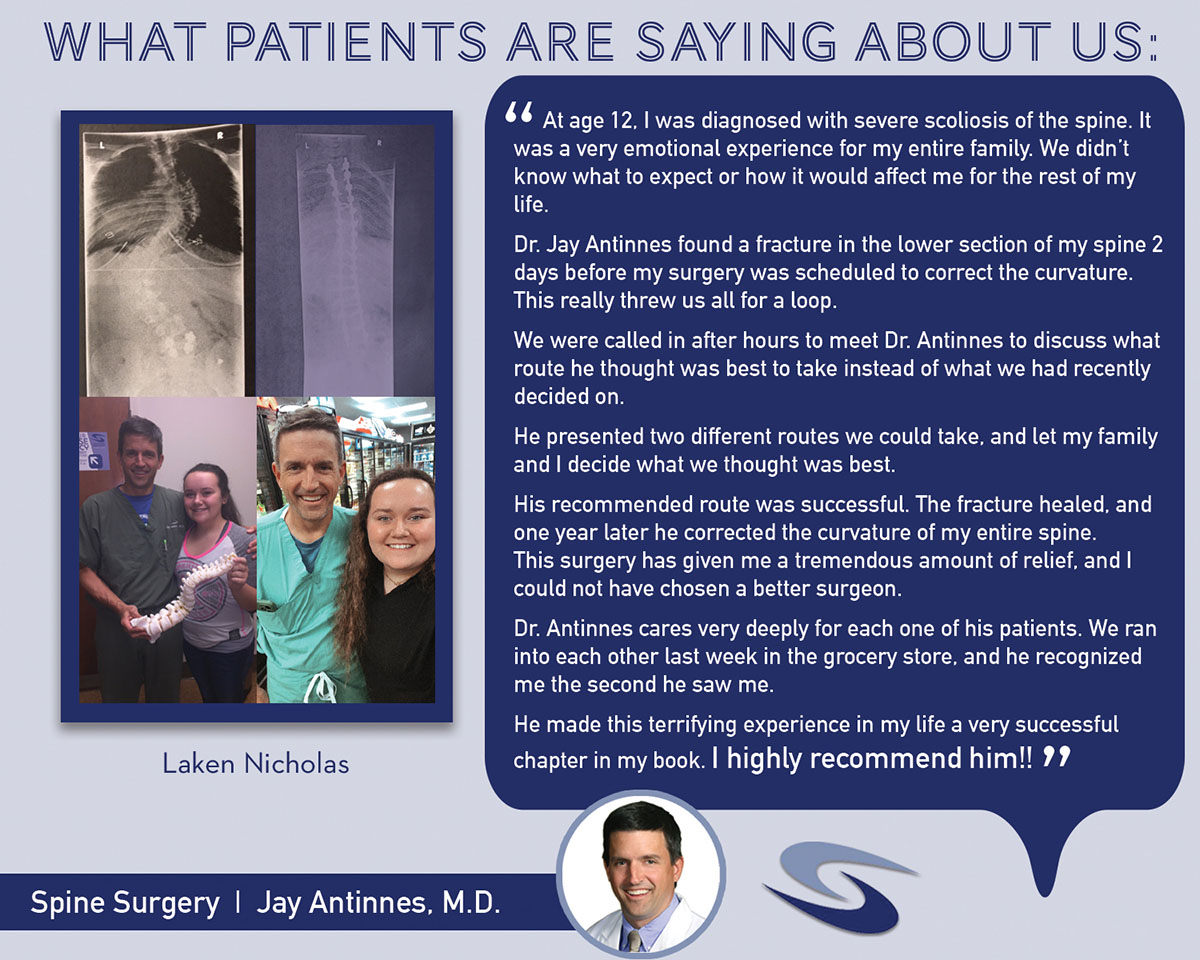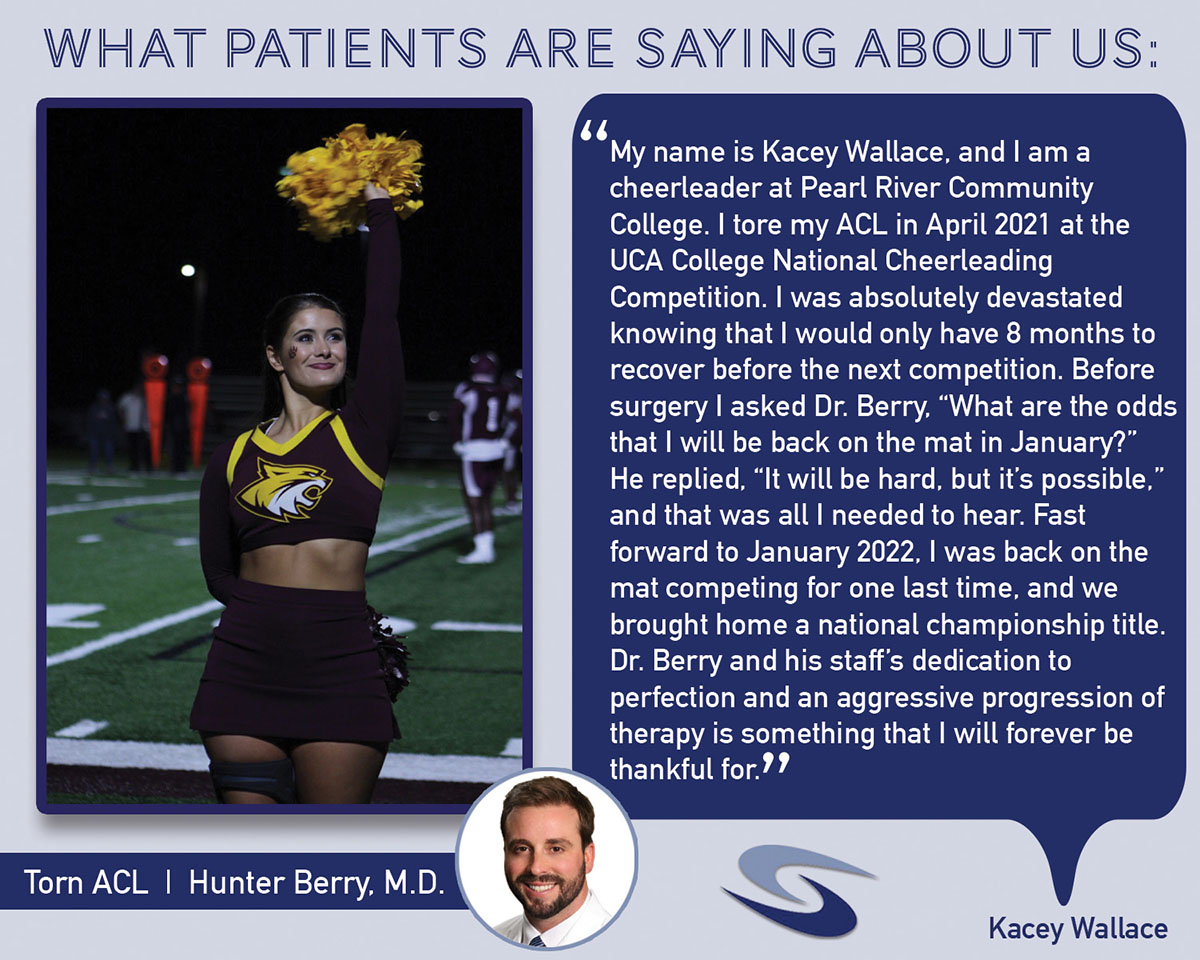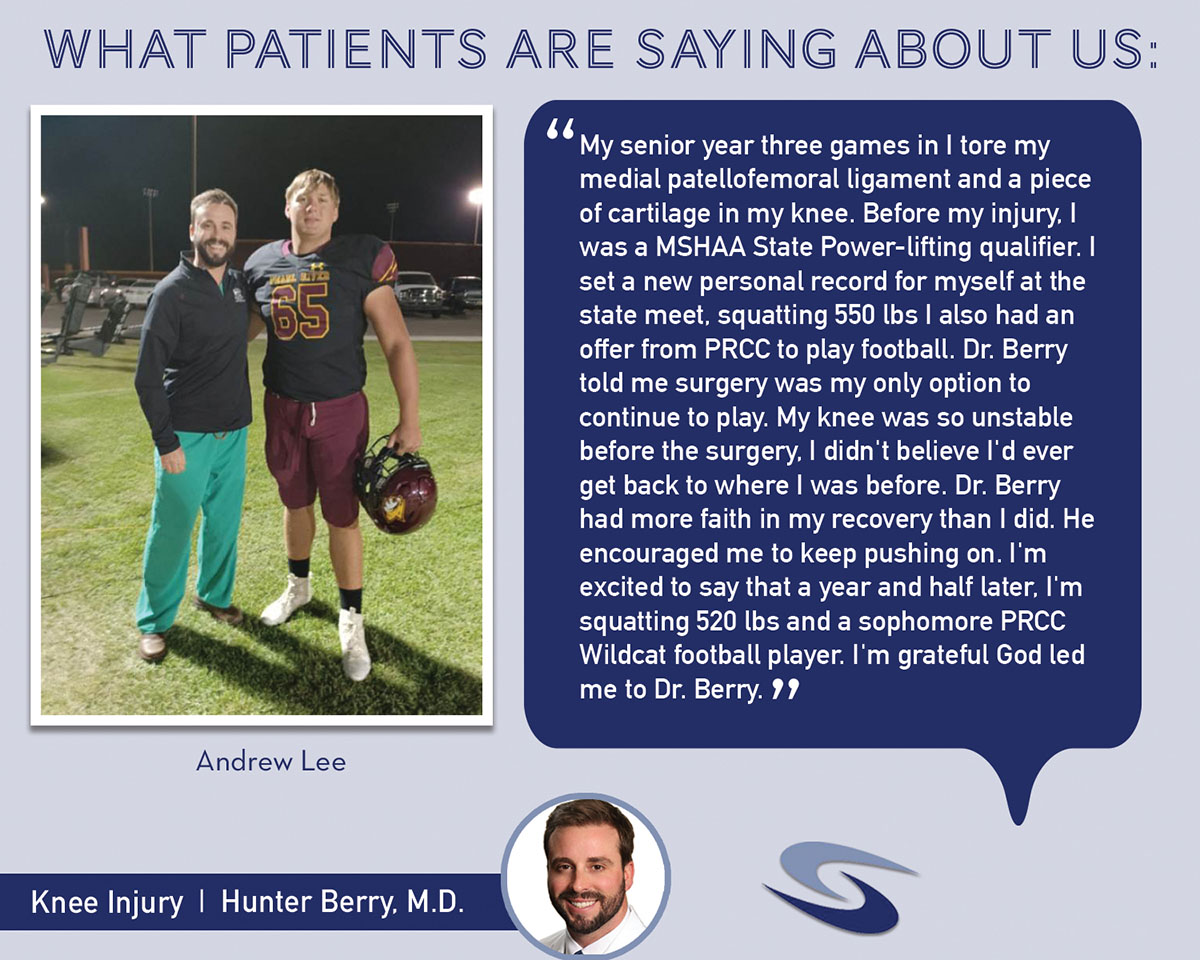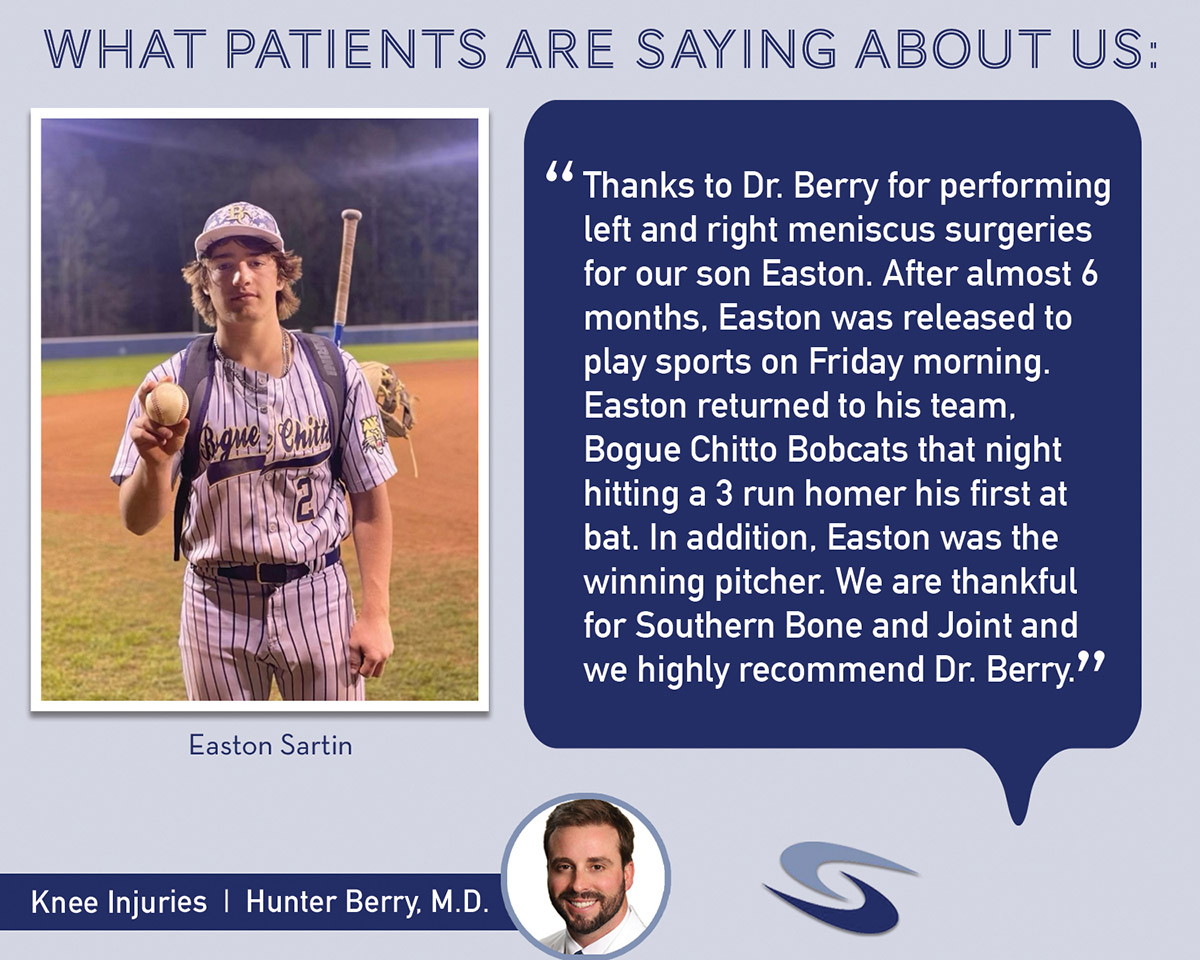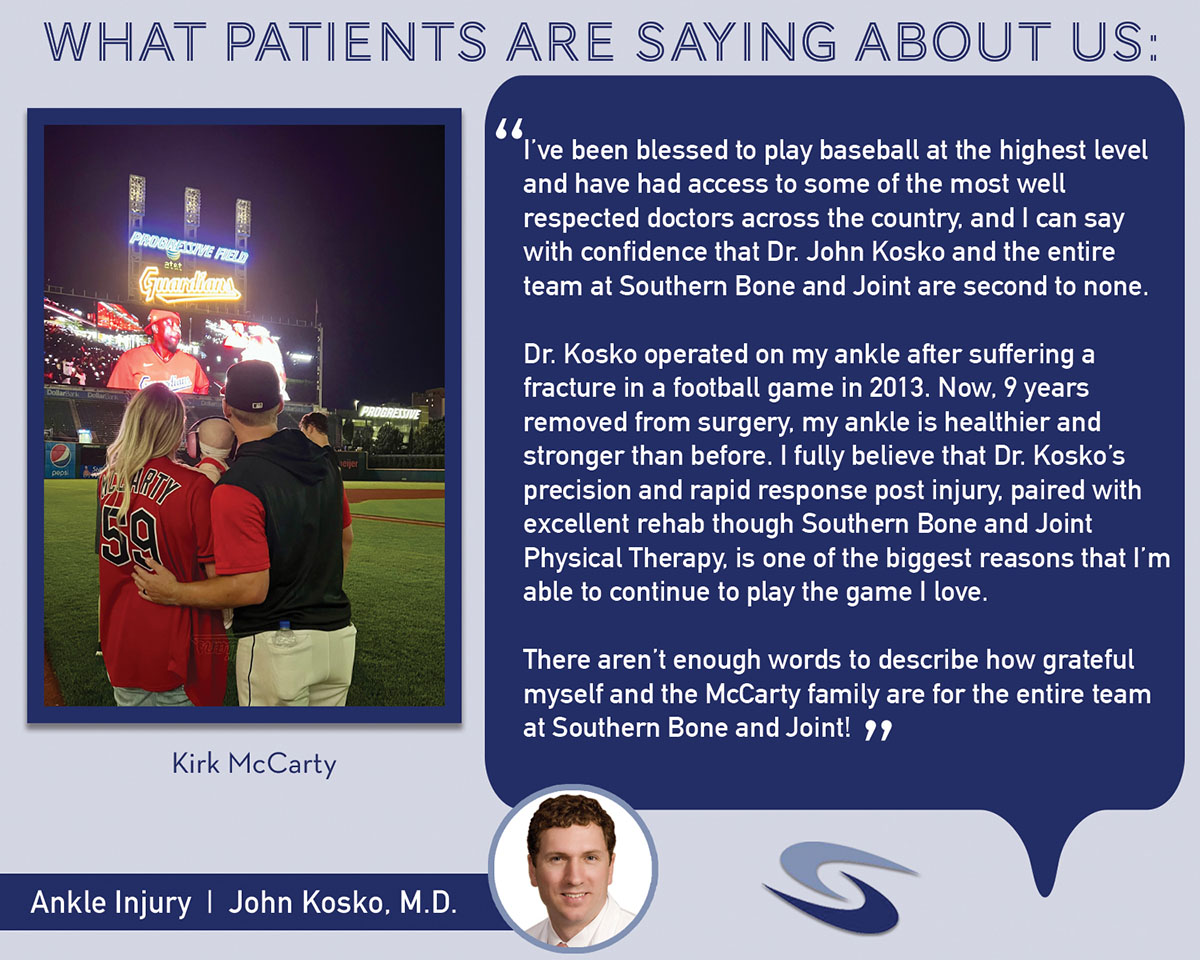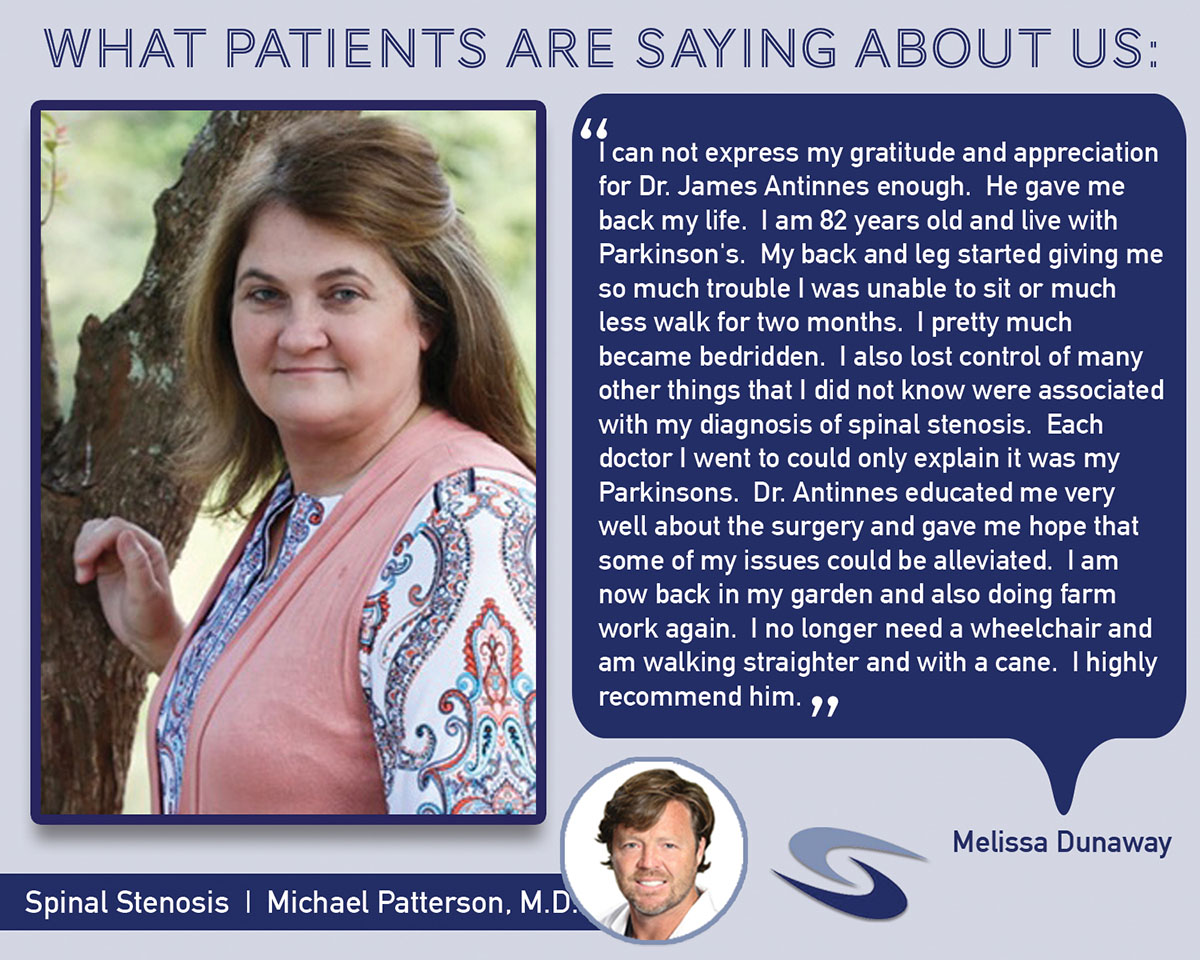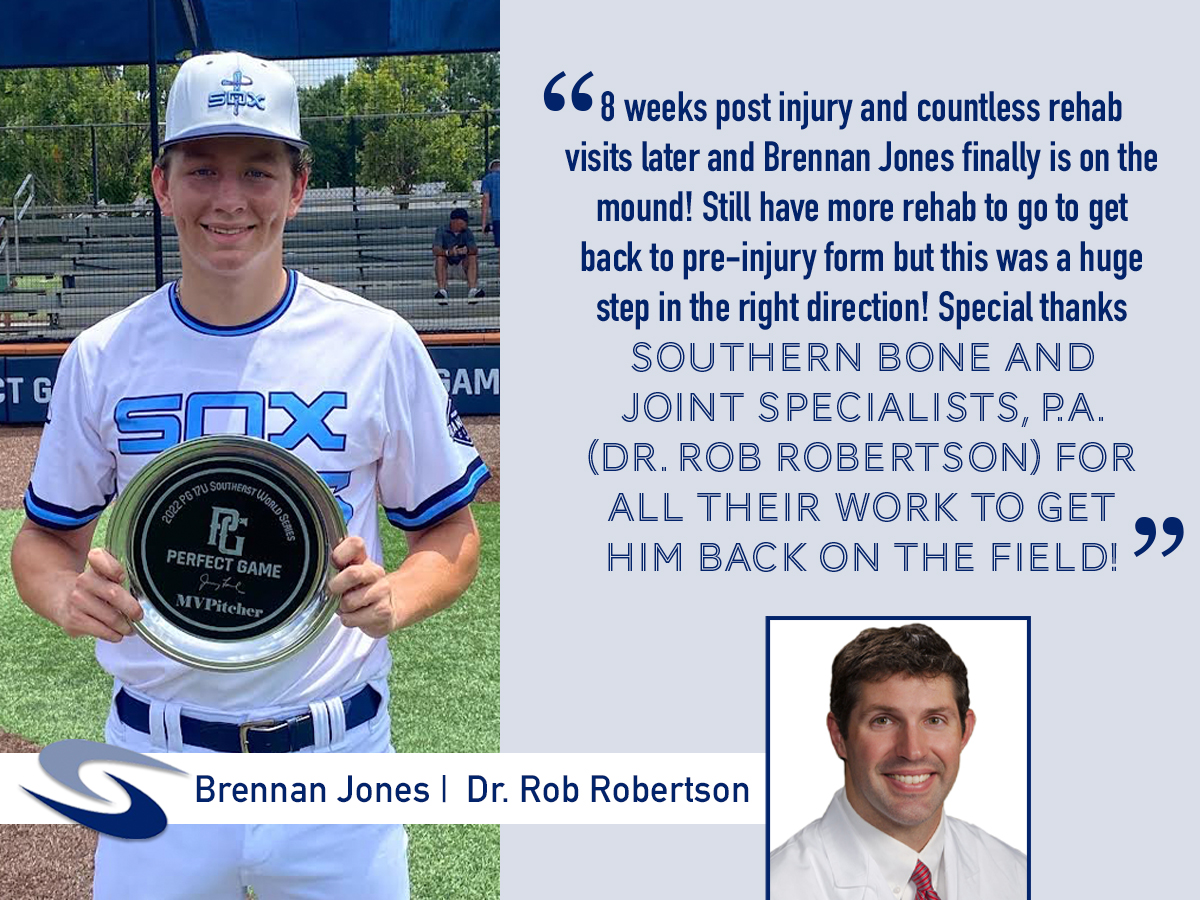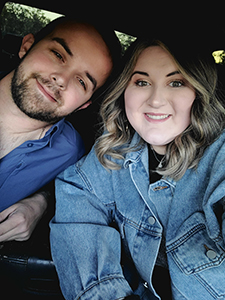 I can't express the amazing care me and my husband received after our accident from Dr Berry. He is very knowledgeable and compassionate and makes you feel less anxious about the situation. He made sure our health was top priority and has amazing nurse as well who helps him get the job done!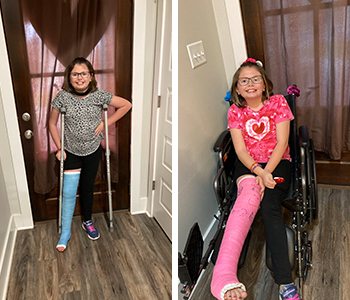 I broke my leg by jumping on the trampoline. I was in a lot of pain and Dr. Dews was really nice to me. He is a great Doctor!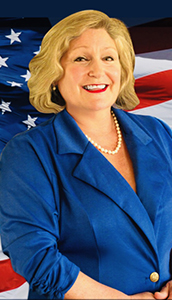 I would like to commend Dr. Hunter Berry and his phenomenal staff for taking such good and competent care of me when I had a sudden, torn meniscus root tear! Their professionalism and compassion were unparalleled! I'm proud and thankful that we have such exemplary health care right here at home in Mississippi!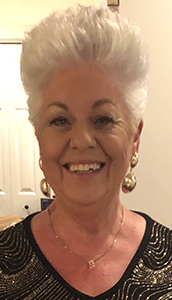 I first met Dr. Folse in the Picayune office at Highland Hospital in November, 2020. I was impressed with his attention to detail related to my problems with my knee, after 10 years of increasingly painful delay and continued deterioration. He detailed the extent of the problems, with ex ray visuals.
We discussed solutions, none which was suitable to correct the issues, other than a "total knee replacement"!! I finally admitted that it was time to correct the problem and agreed to the surgery.
My surgery was December 11th at the surgery center on the campus in Hattiesburg. The surgery was performed with new Robotics assistance for the surgeon, Dr. Folse's specialty. The Robot made 6 cuts on the bone making for a better, tighter fit and alignment. The start to finish surgery was only 1 hour, plus prep & recovery. I was up & walking, assisted by a walker & therapist later that same day. I had the option to return home or stay one night, I chose to stay the first night.
The surgery was on a Friday and I started therapy at their local therapy center in Picayune on Monday. I walked into therapy unassisted and amazed the staff with my level of progress, minimal exercise over the weekend. They assumed I was 2-3 week level of therapy. I remain ahead of the expectations schedule.
I met with Dr. Folse for follow-up on Dec 28th and he expressed he was more than pleased with the progress, thought I was at the 6 week level of therapy. He, again, explained what he had done, with new ex-rays showing the implant & the cuts the robot had done. He explained he had removed some bone spurs and arthritis and straightened the leg, which was misaligned from years of abuse on the joint. My next follow-up is late January and hopefully dance my way into the office!!
If anyone has been procrastinating and delaying the surgery, I have to recommend Dr. Folse, Southern Bone & Joint and Orthopedic Institute in Hattiesburg (the surgery center), and the staff at each location, plus the therapy center located at the Highland Hospital in Picayune. Considering all that is involved in the complete process, I am highly Please with the results.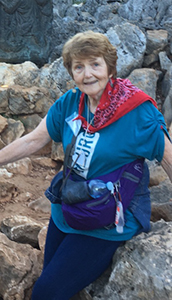 Miracles still happen, often through dedicated and caring surgeons. I experienced a tremendous miracle at the hands of Dr. Kosko. When I painfully hobbled into his office on a cane in September 2015, I had really lost all hope of getting any relief. I had been referred to a foot specialist in Jackson several years prior, who told me that there was nothing he could do to help me, everything possible had already been done.
I heard about Dr. Kosko and his remarkable success stories and reluctantly went to see him. I had actually made an appointment months earlier, and cancelled. I was really reluctant to hope, only to be disappointed. I went in expecting nothing and came out full of excitement and anticipation.
After my surgery (ankle replacement ), I followed Dr. Kosko's instructions explicitly ! Dr. Kosko enabled me to have some life changing experiences I would otherwise have missed. In 2017 I went to the Holy Land and walked the cobblestone streets and hills of Jerusalem. In 2019 I went to Rome and Medjugorje, Federation of Bosnia and Herzegovina.
Thank you Jesus ! Thank you Dr. Kosko !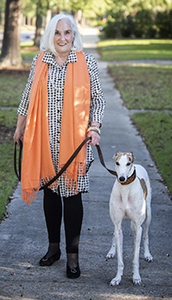 The moment I woke from surgery I felt immediate relief. Five months ago, Dr. Patterson fused three vertebras in my neck and marked improvement is noticeable every week since surgery.
Dr. Patterson's thoroughness, compassion and precision are reflected in his successful skills as a surgeon and in the attentiveness of his staff - especially Margaret, his nurse.
Upon being released from the hospital the prescription given was drink water and walk. I did, I do, and it works! Plus, it helps to have great support like my greyhound, exceptional neighbors and the outstanding Southern Bone and Joint physical therapy team.
I am moving with greater ease and with much less pain since Dr. Patterson and I decided to do this neck surgery and I am very grateful.